New Pipe Organ for the Basilica
"The Shrine Of Our Lady The Rosary"
in Namyang, South Korea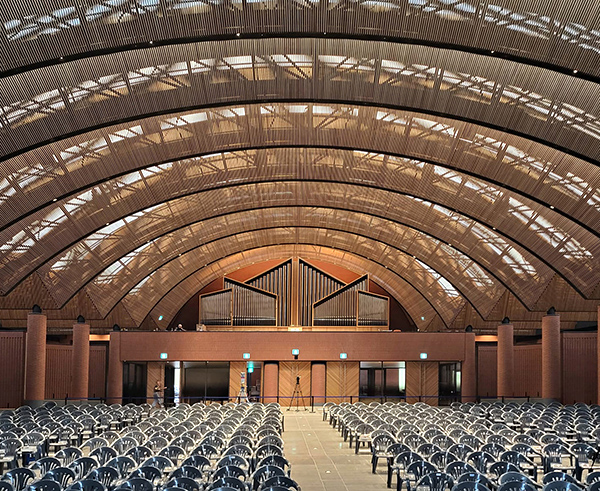 Our current project is the new organ building for the imposing new church building by the architect Mario Botta in Namyang, South Korea. The organ design was also created in close cooperation with Mario Botta's architectural office. The instrument has 64 stops, which are distributed over 4 manual works (including a solo auxiliary) and pedal.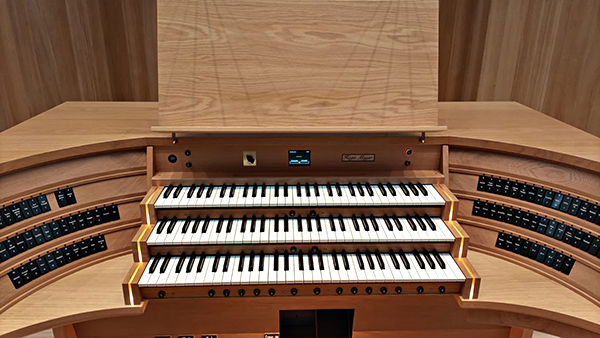 Manufacturing in the workshop 1

---
Milling a ring of the register easel


---
Manufacturing in the workshop 2

---
Fertigung in der Werkstatt 3

---
Manufacturing in the workshop 4 – Visit from Namyang and blessing ceremony

---
Assembly of the organ in Namyang